We've mastered the art of crafting opulent scents without the inflated costs. How? We've removed the celebrity endorsements, middlemen and excessive packaging. What were we left with? A scientifically sculpted product at a sensible price.
FREE Shipping delivered between -

Wayfarer Extrait de Parfum
Inspired by Tom Ford Tobacco Vanille.
If you find people are staring, your clothes feel more expensive, handwritten phone numbers are being tossed in your direction, cigars are magically appearing in your hand and there's multiple pairs of lacy underwear in your pocket… you're probably wearing this.
Top Notes: Tobacco Leaf, Spicy Notes, Bergamot

Heart Notes: Tonka Bean, Tobacco Blossom, Cacao

Base Notes: Dried Fruit, Woody Notes
Ethanol, Parfum, Citral, Eugenol, Geraniol, Limonene, Linalool, Benzyl Alcohol, Water
WHAT MAKES US DIFFERENT?
You might ask how our perfumes are so cheap. We didn't expect to keep prices low, but we did. We thought perfumes had to be either bad and cheap or good and pricey. Not true. We made a quality Extrait de Parfum that's affordable. Most fancy perfumes are mostly ethanol, which is super cheap. Sure, fragrance oils cost more, but only 15ml is used in a 50ml bottle, so it's not that expensive overall. The big costs in the industry? Strange marketing campaigns, excessive packaging and celebrity endorsements.
FAQs
We ship our orders from our warehouse in Melbourne, Australia with Australia Post and DHL Express.
We provide FREE tracked shipping on all orders. Express options are available at an additional cost.
We accept all major credit cards, PayPal, Afterpay, Apple Pay & Google Pay.
Perfume without the mark up.
Discover our full range below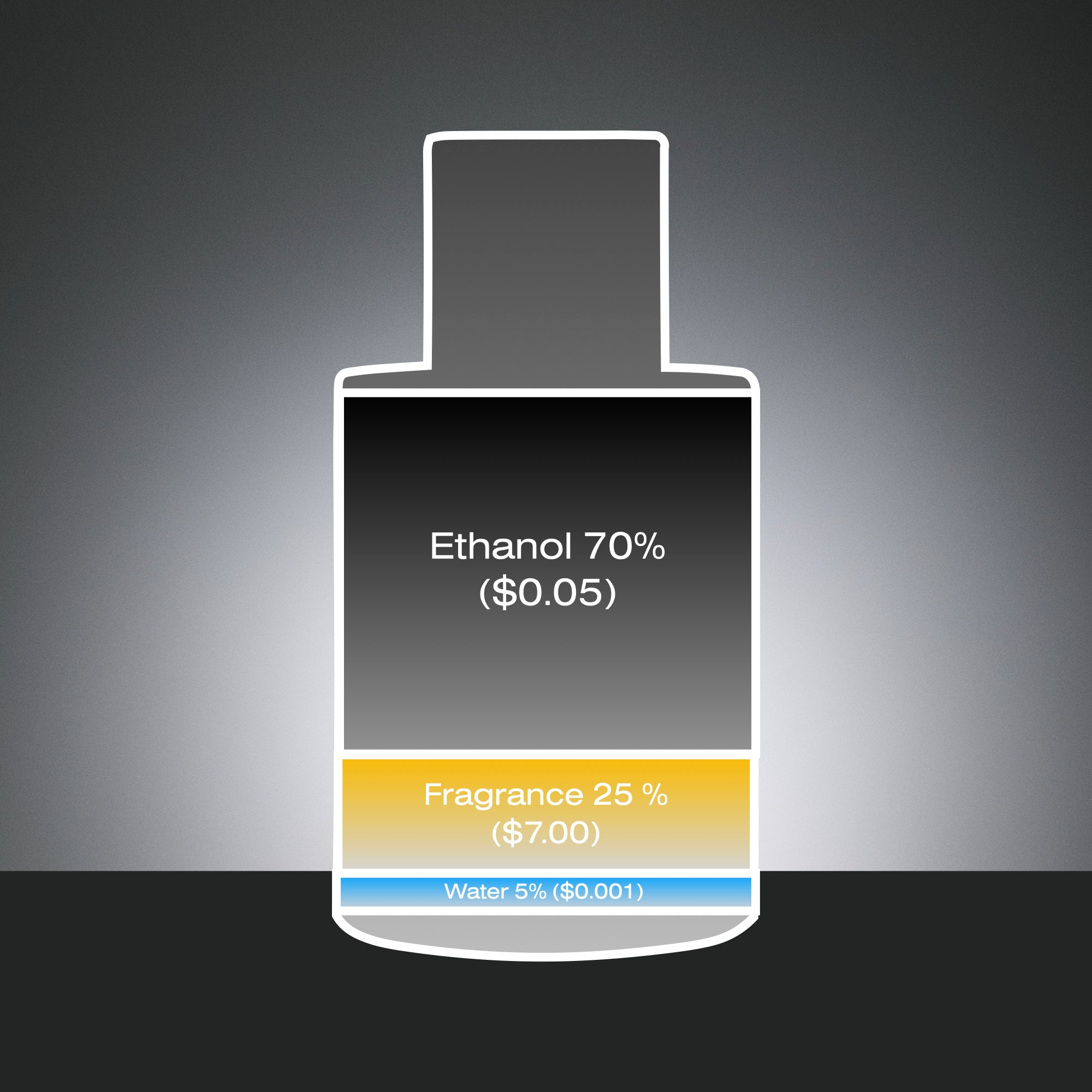 Transparent Pricing
It's time for a change. We've crafted a range of fragrances with transparent pricing shipped FREE right to your doorstep. With a money back guarantee you've got nothing to lose.